Breaking Out Of Food Jail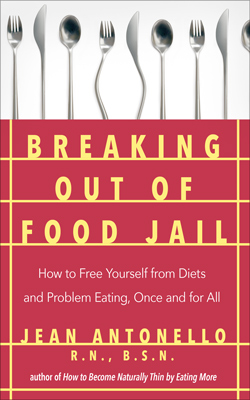 Breaking Out of Food Jail – How to Free Yourself from Diets and Problem Eating, Once and for All describes the role that dieting and under eating play in the development of disturbed eating patterns and outlines a plan of escape and recovery from these eating problems.
The book discusses all troubled eating patterns including diet cycling, binge eating, bulimia and anorexia. Symptoms of eating disturbances, as well as diagnosable eating disorders are discussed as physiological cycles within the framework of the principles of adaptation. One chapter addresses the issues of people that care about someone with disturbed eating. Breaking Out of Food Jail was published by Simon & Schuster, New York.
Publisher: Simon & Schuster, New York, in 1996.
Format: Paperback, 288 pages
ISBN-10: 0684811936
ISBN-13: 978-0684811932
Price: $5.00 + Shipping